Transparency
Where does your donation go?
Credibility is one of the basic pillars upon which the NGO ALBOAN bases its work - a pillar which sustains the legitimacy necessary to publicly denounce situations of injustice, and which supports the trust that in turn allows many people and entities to unite with our organisations. Taking all of this into account, and assuming the responsibility inherent in our work, since ALBOAN's beginnings we have been clear about choosing to use tools for externally assessing our work. This means we can be held accountable to the citizenry in a transparent way.
Clear accounting
At ALBOAN, we are clear about using tools to externally evaluate our work and in doing so to produce accounts which are transparent to the citizenry.
What was our income during 2020?

Year
Number
2020
9.987.687 Euros
Source of funds in 2020

Year
Private
Public
Others
2020
9.987.687 Euros

 5.066.912 Euros

271.355 Euros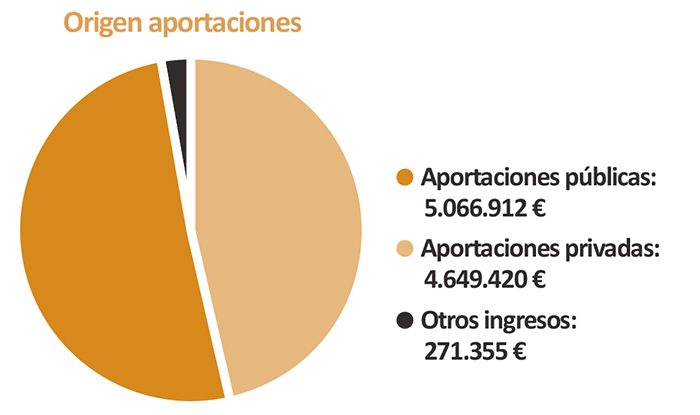 Expenditure by department 2020

Department
Percentage
Coop. International
78%
Public Campaigning/Participation
11%
Communication
6%
Management
5%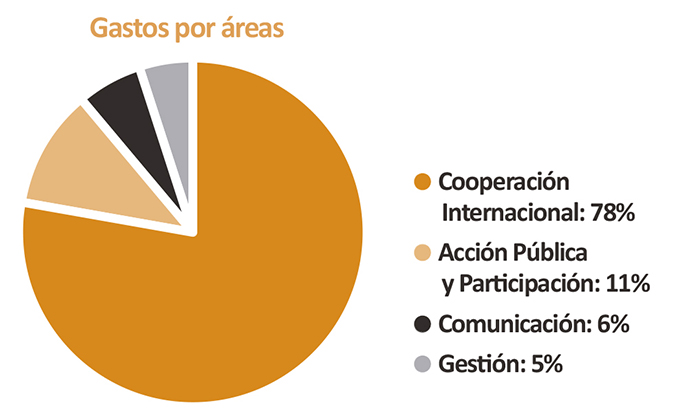 Expenditure on International Cooperation by sector 2020

Sector
Percentage
Socio-economic development
27%
Education
21%
Gender
21%
Humanitarian support
16%
Strengthening civil society
15%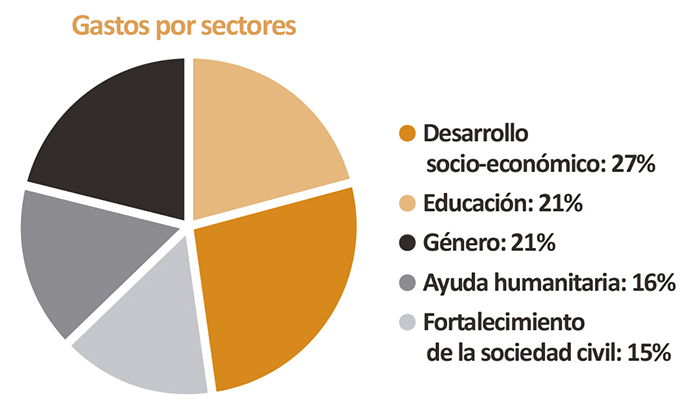 Expenditure on International Cooperation by geographical area 2020

Area
Percentage
Africa
24%
Asia
23%
Latin America
53%