Productive economic development sector
ALBOAN aims to contribute to the local and regional economic development of the vulnerable communities we support. Our objective is to promote the livelihoods those communities need to guarantee food security and financial sustainability. Means of redistributing wealth and contributions to environmental sustainability are fundamental to this process.
850 million people around the world are suffering chronic hunger. Every night, when they go to bed, they do not know if they will have enough food tomorrow. This uncertainty is known as "food insecurity".
Women and children suffer the most:
Weak, underweight babies, with a higher risk of mortality, are born.

Malnutrition means that these babies develop more slowly, both physically and mentally. They are more vulnerable to disease.
Working in networks is key to contributing to the development of productive economic processes in vulnerable communities.
Through financing, exchange of experiences and raising awareness, ALBOAN contributes to the work of our associated organisations in order to set up and improve socio-economic development processes that are taking place in local communities and cooperatives.
Some examples of the projects we support in different parts of the world are:
In the state of Tamil Nadu in India, we collaborate with women studying environmental agriculture for the management of collective farms.

In the regions of Belén and Mateare in Nicaragua, we help promote training for women in cultivating and selling fruit and in apiculture.

In the Diocese of Nyundo in Rwanda, we support the population through improvements to the local breed of cattle, thereby increasing meat yield and the production of organic fertiliser for crops.

In the Alto Marañón region of Peru, we assist indigenous communities in improving their diet with small farms and family kitchen gardens.
Another area of contribution is ALBOAN's support for the COMPARTE network since 2011. This is a community of associated organisations from different parts of the world that seeks to build alternative methods of socio-economic development with a territorial impact for vulnerable groups in their countries of origin.
It is made up of 16 Latin American organisations and ALBOAN. The community aims to support the creation of alternatives that are viable, possible and wanted by the impoverished people with whom we are working.
The COMPARTE network began under the leadership of ALBOAN and the Social Sector of the Conference of Latin American Provincials (CPAL).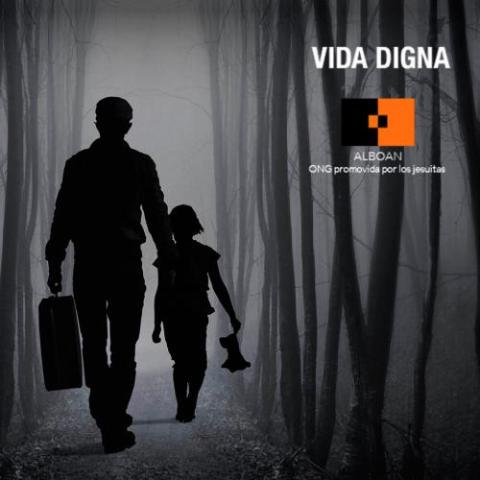 Decent life
Economic development forms part of our work in impoverished countries to avoid forced migrations.
If we want a better world for everyone, we must insist on the need to create the conditions for a decent life in all those places struck by inequality, war and violence, political persecution, chronic illiteracy and other situations which cause insecurity and few or no future prospects.