ALBOAN and indigenous communities
For a decent, fair life
ALBOAN supports human development and the fight for decent living and justice in different indigenous communities. Some examples of this work are: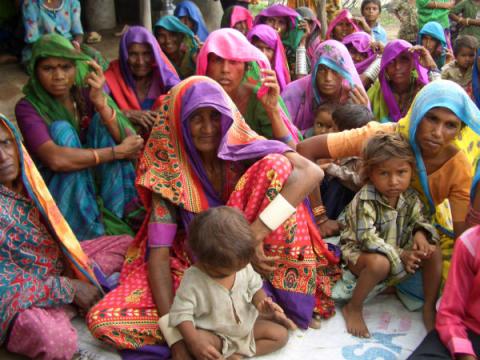 1
In India
Adivasi community of Gujarat
ALBOAN supports the Adivasi community in the state of Gujarat.
The Adivasi community is India's indigenous population, made up of traditional forest dwellers. This community exists outside of the caste system, meaning its members have been condemned for centuries to oppression, exclusion and social marginalisation.
To turn this situation around, ALBOAN supports several projects in the region: education, production, land recovery, empowerment of women, promoting organisations that defend their rights and the revival of their rich cultural tradition as a way of celebrating their uniqueness as a people.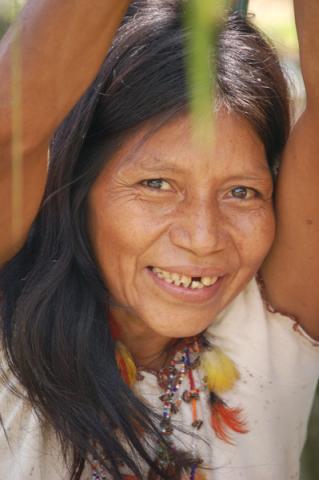 2
In Peru
The Awajun Wampis people
The Awajun Wampis people of the Alto Marañón rainforest in northern Peru have traditionally lived in harmony with their environment. Population growth, the trend of settling in communities to gain access to health and education services and the appearance of new economic needs and interests have led to over-exploitation of natural resources and have endangered the foundations of their indigenous culture and identity.
To address this, Awajun Wampis families have developed production systems with the support of grassroots organisations and local institutions, with the aim of meeting their own needs for food and income. ALBOAN supports them in the whole process.
Your donations provide hope to many people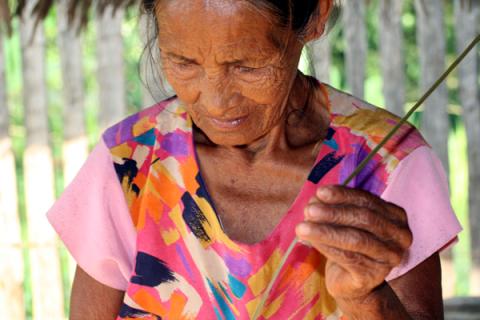 3
In Colombia
Kogui, Wiwa, Arhuaco and Kankuamo indigenous peoples
The indigenous communities of the Sierra Nevada de Santa Marta mountains consider their ancestral lands to be the basis of their culture and identity, rather than merely a resource to be used. Their land carries the code that governs the relationship between body, nature, community and spirit.
The traditional authorities interpret that code to guide the communities in following their mission to maintain a balanced environment and intercultural coexistence.
One of the indigenous communities' strategies to defend their collective rights is to set up organisations that materialise their desire to achieve territorial autonomy from the state and protection from the interests of other social and institutional sectors that threaten to homogenise and destroy the diversity that those collective rights entail.
ALBOAN supports them in defending their collective rights and their way of life.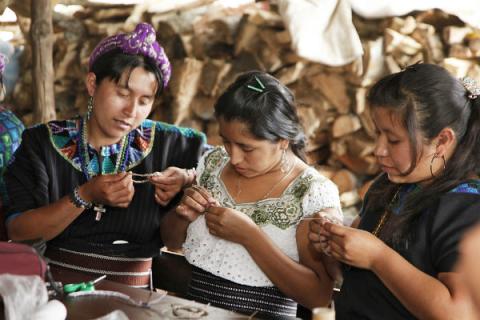 4
In Guatemala
The Mam and Quiche Mayan communities in the western highlands and the Q'eqchi' communities in Ixcán
These communities work democratically to build peace, sustainable and integrated development and social justice.
They seek recognition of the positive contribution made by indigenous communities, through their values and world view, to the construction of society, and of what they can achieve by exercising their rights on the basis of equality. This involves considering indigenous communities and women as full citizens.
They also highlight the changes experienced by indigenous women and their communities in terms of discrimination, exploitation, exclusion and subordination.
ALBOAN supports:
The social participation, organisation and coordination of indigenous communities in political advocacy.

The development of initiatives to revive ancestral methods of agriculture and production as a way of building a sustainable living.

The defence of indigenous women's rights, via psycho-social support to victims of violence, training in rights and policy, and the defence of land rights and rights to natural resources.