Democracy for excluded people
ALBOAN promotes the citizens of the South's participation in creating and implementing the public policy that affect them and, in our area, ALBOAN actively participates in creating and implementing policies relating to international cooperation.
In recent years, citizen participation in public administration has become an increasingly widespread trend. Participation is an essential component in exercising citizenship and, at the same time, the existence of a capable and committed public is an essential element in good public governance.
There is a growing social demand for participation in debates on public issues, in terms of both decision-making on development plans and public spending, and of monitoring and control to improve transparency in public administration.
We need to bolster civil society to contribute to creating democratic systems that prioritise the common good, in favour of the most vulnerable sectors of society.
To do this ALBOAN drives:
The promotion of citizen participation in creating and implementing public policies, in a network with other bodies.

Support for processes in the South relating to communication between civil society and the state, civil society's fight against violence and reporting violations of human rights.

Support for training and the emergence of leaders in the young adult public.
Some examples of this work are:
ALBOAN's support for work with young people in the Political and Citizenship Training Schools of Central America (EFPC). These schools emerged from the urgent need for new generations who understand and experience politics as a platform for service, especially for people with greatest need, and from the conviction that traditional politics and politicians will not solve the serious problems afflicting large swathes of the population.

Support for the South Asian Peoples' Initiative (SAPI) in India. This is a large movement of Dalits and Adivasis, indigenous Indian people and those without caste, who are working across the length and breadth of India for their rights to be recognised and to voice their demands and points of view.

The Agriculture Service for Economic Research and Promotion (SAIPE) in Peru. ALBOAN collaborates in the defence of the land and culture of the Awajún and Wampis indigenous communities who live in the Alto Marañón region of the Peruvian Amazon.

The experience of Regional Participative Education Councils (COPARE) in Peru as spaces to promote citizen participation in education policy. The organisations that make up the Governance Consortium in Peru (CCAIJO, CEOP Ilo and CIPCA).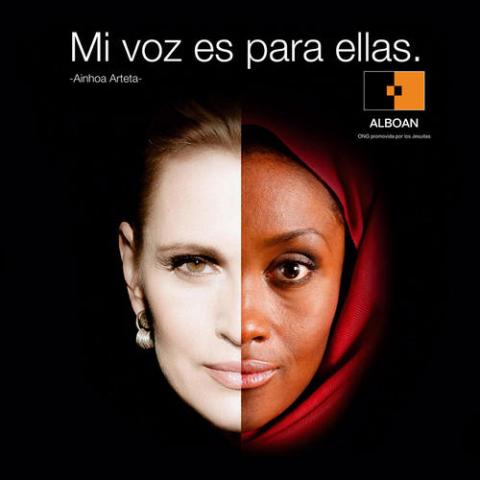 Brave Women
This is an example of the work we do for a common-good democracy.
At ALBOAN we promote equality and provide support in Africa, Latin America and India to women in rural communities, marginalised towns, indigenous communities and refugee camps. Thousands of brave women demand a decent life for themselves and their communities.