Servicios Educativos El Agustino. Perú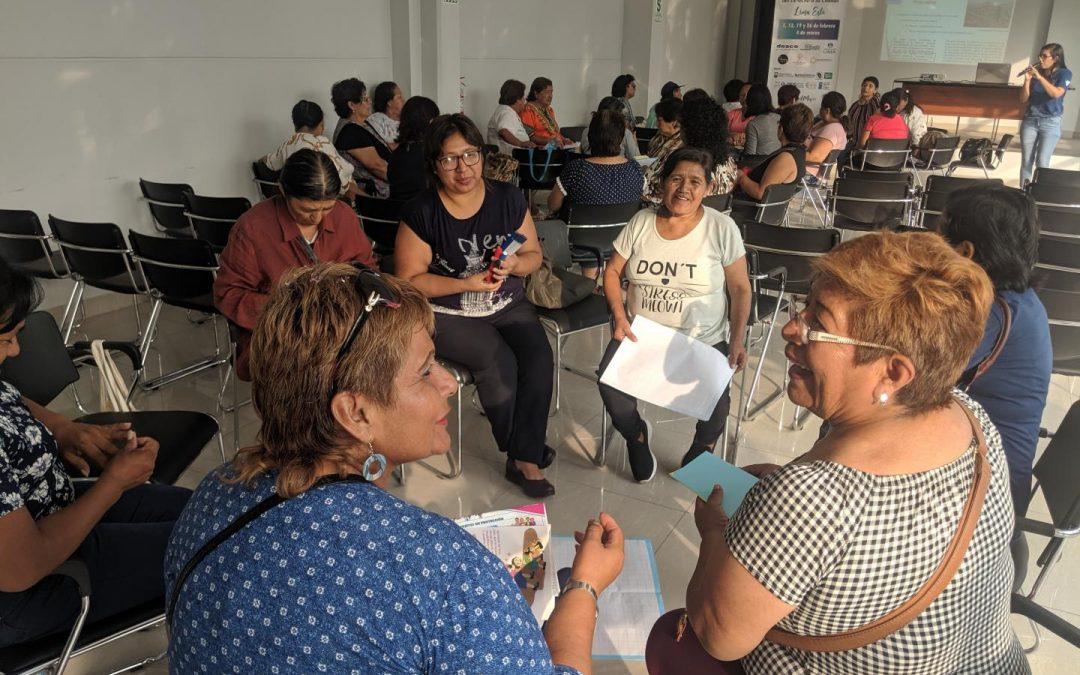 Founded in 1978 to address the social demands of El Agustino (Lima) and defined as a popular education organisation whose goal is to promote social justice and processes of comprehensive community development in the neighbourhoods of the El Agustino district and Eastern Lima.
Since it creation, SEA has assisted in women's organisation processes in the fight to attain full rights, as well as the promotion of gender equality. Throughout its history, it has developed comprehensive training programmes for different women's organisations around issues pertaining to civil, economic, political, social and cultural rights, providing assistance to neighbourhood representatives, feeding centres, networks of women's organisations in the districts of Eastern Lima, the community banks headquarters, the network of promoters of prevention of family violence and violence against women, and more.
The support provided by SEA to women's organisations drives them to be present in the public realm and take on responsibilities in their areas. SEA provides women with advice on preparing and meeting their own agenda, prioritising issues such as: health, violence, citizen safety, environment, risk prevention, education, among others. With the aim of increasing women's skills, improving their access to opportunities and promoting the respect of their rights in the private and public realm, SEA has promoted the participation of women and of SEA itself in spaces of dialogue at local and metropolitan level.
For several years, similarly to INTELTA-Cutivalú, SEA has bolstered its efforts in the area of prevention, accompaniment and advocacy to address gender-based violence (https://www.seaperu.pe/proyectos/alboan-gobierno-vasco/)