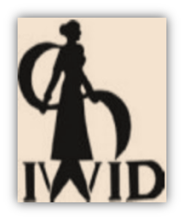 IWID : Initiatives Women in Development (India)
IWID is a feminist organisation that works as a network of organisations and activists dotted all over India, with headquarters in Chennai, Tamil Nadu state. Its mission is to promote the eradication of gender and caste inequalities and intersectional discrimination suffered by impoverished and particularly discriminated women (dalits, widows and women in rural communities). Hence, its strategies are focused on aiding in the economic and political empowerment of these women, strengthening the networks of women's organisations as political agents of change in the assertion of their rights. It is also recognised for supporting in diagnostics, policies, training and providing skills around gender to other social organisations.
Las iniciativas que llevan a cabo abordan programas que abarcan desde acceso a la tierra, promoción de agricultura agroecológica colectiva por parte de mujeres; gobernanza y formación socio-política de mujeres (Parlamentos Alternativos de las Mujeres), hasta campañas para la prevención y erradicación de la violencia contra mujeres y niñas, (One billion rising).